The 2012 holiday season is fast approaching. It is time to begin thinking of what type of feeling you wish to convey. The corporate world may wish to refrain from heavily religious themes for "Christmas" and go with a more generic "Holiday" message.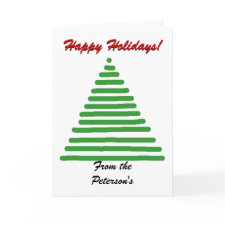 Card - Happy Holidays - tree
by
bkmuir
Create unique
personalized photo note cards
from zazzle.com.
Some may wish to be conservative and send out less paper (also save a bit on postage) by sending out postcards rather than cards in envelopes.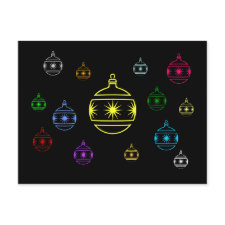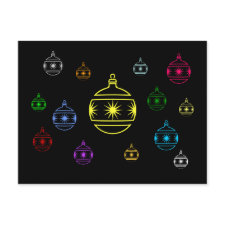 postcard - Holiday Ornaments
by
bkmuir
Get
Postcard
designs on zazzle.com
There are also the holiday parties to think about. How about a special plate to serve your holiday cookies on? Or special holiday mugs?
So whatever way you choose to express your Holiday Greetings, I hope that you have very joyous holidays ahead.