Here in California we just had an election where Proposition 67 was passed and "Single use plastic bags" are no longer allowed in grocery and other stores. Shoppers may purchase bags from the store at time of sale. These would be paper, or reusable bags.
We all know that the store will provide bags that promote their own store/shop. This is fine, but what if you want to be unique? How about using bags that promote YOU?
Below are some collections that might give you some ideas as to how to promote you, your hobbies and interests, etc.
For use during HOLIDAYS
Reusable Polyester Shopping Bags - Holiday
by
BKMuir
Bags with GENERAL INTEREST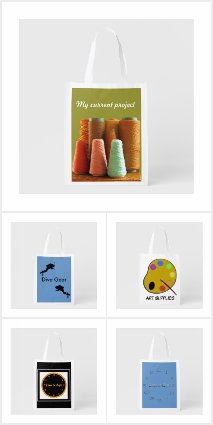 Reusable Polyester Shopping Bags
by
BKMuir
Bags you Can PERSONALIZE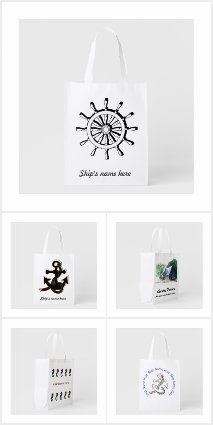 Reusable Polyester Shopping Bags - Personalize
by
BKMuir
Various GRAPHIC DESIGNS
Reusable Polyester Shopping Bags - Graphics
by
BKMuir
Bags showing FOODS